Lash by lash, Colorescience® Mascara enhances the appearance of length and density, while a peptide blend helps nourish, condition,...
Read More
Lash by lash, Colorescience® Mascara enhances the appearance of length and density, while a peptide blend helps nourish, condition, and prevent breakage. Our fan favorite Mascara is part of the Total Lash™ collection.
Read Less
This item is not eligible for returns or exchanges.
Join the Waitlist
Get notified when this product is back in stock.
---
+ Formulated with a peptide blend that nourishes and strengthens lash by lash
+ Available in classic shade Black for optimal visible enhancement to length and density
+ Part of the Total LashTM collection
1. Curl lashes, if preferred
2. Dip the wand into the mascara component to load the brush
3. Apply gently to lashes from root to tip
4. For a more dramatic look, apply to the bottom lashes
5. Allow 5-10 seconds between coats to set and further enhance the effect
Vegan: No
Paraben-free: Yes
Fragrance-free: Yes
Ingredients:
Aqua, Acrylates Copolymer, Copernicia Cerifera (Carnauba) Wax (Copernicia Cerifera Cera), Beeswax (Cera Alba), Palmitic Acid, Simmondsia Chinensis (Jojoba) Seed Oil, Glycerin, Cetearyl Alcohol, Arctium Lappa Seed Extract, Acorus Calamus Root Extract, Myristoyl Pentapeptide-17, Panthenol, PVP, Myristic Acid, Sodium Hydroxide, VP/Hexadecene Copolymer, Octyldodecanol, Stearic Acid, Hydroxyethylcellulose, Sorbitan Sesquioleate, Polysorbate 60, Ethylhexylglycerin, 1, 2-Hexanediol, Caprylyl Glycol, Benzoic Acid, Sodium Benzoate,Phenoxyethanol, Iron Oxides (CI 77499)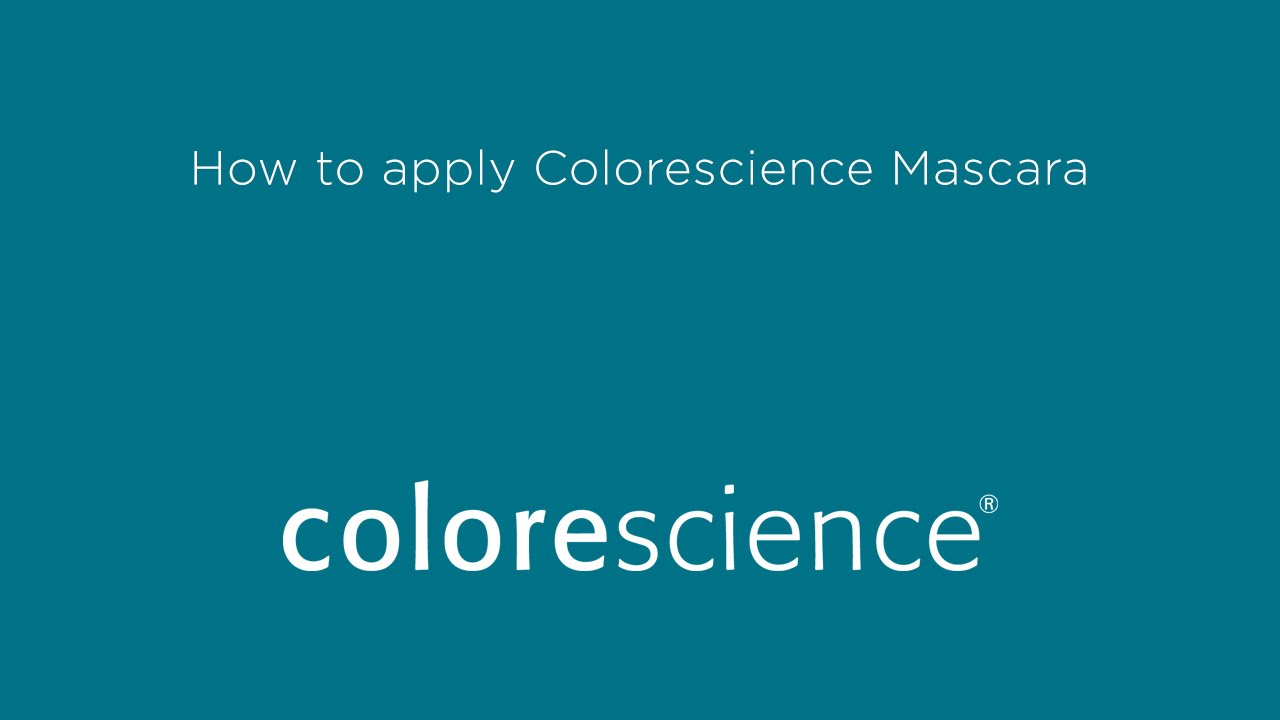 Complete Your Routine
AWARD WINNER
Available in 4 shades
$79.00
Light
Usually burns, Tans minimally
Medium
Sometimes burns, Tans uniformly
Tan
Rarely burns, Always tans well
Deep
Never burns, Tans very easily
0
0
0
0
Reviews Acceptance Policy
YOUR OPINION IS IMPORTANT TO US AND TO COLORESCIENCE USERS.
We want customers to get the information they need to make smart buying choices, and we'd love to have your help doing that. As a Colorescience customer, you can submit written reviews. We encourage you to share your opinions, both favorable and unfavorable.
We do not remove reviews because they are critical. However, we do ask that you follow our reviews guidelines below. Reviews not meeting these guidelines may not be approved.
WE MAY EDIT YOUR REVIEW
We may edit reviews for spelling, grammar, or content, while doing our best to maintain the intent of the author. Our content edits are intended to remove claims that may be barred under federal regulations and to clarify inaccuracies (for example, mentioning an incorrect ingredient). We will not change the star rating on reviews.
WHAT'S NOT ALLOWED
While we appreciate your time and comments, we limit customer participation to one review per product and reserve the right to remove reviews that include any of the following:
Reviews by customers who have not purchased from Colorescience.com and/or who have not used the product.
Feedback about the safety of ingredients. (We only use ingredients that we believe to be safe.)
Content that is excessively unclear or obviously inaccurate.
Obscene or distasteful content
Profanity or spiteful remarks
Feedback on your ordering/shipment experience. (Your review should be focused on the product itself.)
Details about availability or alternative ordering and shipping information
If you have safety concerns about the product you are reviewing please discontinue use, talk to your physician, and contact us directly. Make sure to include all information about the details of your use of the product.
If you have a questions or concerns about this reviews policy, please contact us.