DISCONTINUED
Tinted Sunscreen
Daily UV Protector SPF 30 Whipped Mineral Sunscreen
Perfect protection from UV rays and environmental stressors with Colorescience® Daily UV Protector™. Blur imperfections with this non-greasy, lightweight formula—whipped for your routine.
This product has been discontinued. Try our Calming Primer SPF 20 or our new Total Protection Face Shield Matte SPF 50, which have a similar formula and benefits. 
Join the Waitlist
Get notified when this product is back in stock.
1 fl. oz. / 30 ml
Broad Spectrum SPF 30 Sunscreen
90-day supply based on typical use
Water resistant (40 minutes)
LEARN MORE
FEATURES
All-physical, UVA/UVB mineral sun protection
Infused with antioxidants
Non-greasy, non-whitening tinted formula
Whipped smooth texture
40 minutes water resistant
BENEFITS
Mineral sun protection helps prevent signs of premature aging
Antioxidants help guard against free radical damage and environmental aggressors
Universal tint evens the look of most skin types
Gentle enough for the most sensitive skin
Vital-ET helps guard against free radical damage and relieve skin from UV-induced redness
Apply 1/2 pump over face ensuring even coverage. Use alone as your first layer of sun protection or after your daily skincare routine. Apply liberally 15 minutes before sun exposure; Reapply after 40 minutes of swimming, sweating, immediately after towel drying, and at least every two hours. Children under 6 months of age, ask a doctor.
Sun Protection Measures: Spending time in the sun increases your risk of skin cancer and early skin aging. To decrease this risk, regularly use a sunscreen with a Broad-Spectrum SPF value of 15 or higher and other sun protection measures including: Limit time in the sun, from 10 am - 2 pm and wear long-sleeved shirts, pants, hats, and sunglasses.
WARNING: For external use only. When using this product, keep out of eyes. Rinse with water to remove. If any adverse reaction occurs, stop using the product. Inform your doctor if your condition persists. Stop use and ask a doctor if rash or irritation occurs. Keep out of reach of children. If swallowed, get medical help or contact a Poison Control Center right away.
Vegan: Yes
Paraben-free: Yes
Unscented: No
Active Ingredients:
Titanium Dioxide 5.4%; Zinc Oxide 5.4%
Inactive Ingredients:
Cyclopentasiloxane, Caprylic/Capric Triglyceride, Dimethicone Crosspolymer, Glycerin, Water, Dimethicone/Vinyl Dimethicone Crosspolymer, Spirulina Maxima Extract, Camellia Sinensis Leaf Extract, Opuntia Ficus-Indica Stem Extract, Palmaria Palmata Extract, Disodium Lauriminodipropionate Tocopheryl Phosphates, Citrus Paradisi (Grapefruit) Seed Extract, Ascorbic Acid, Dimethiconol, Vanilla Planifolia Fruit Extract, Fusanus Spicatus Wood Oil, Dimethicone, Triethoxycaprylylsilane, Benzoic Acid, Dehydroacetic Acid, Phenoxyethanol, Farnesol, Iron Oxides (CI 77491, CI 77492, CI 77499)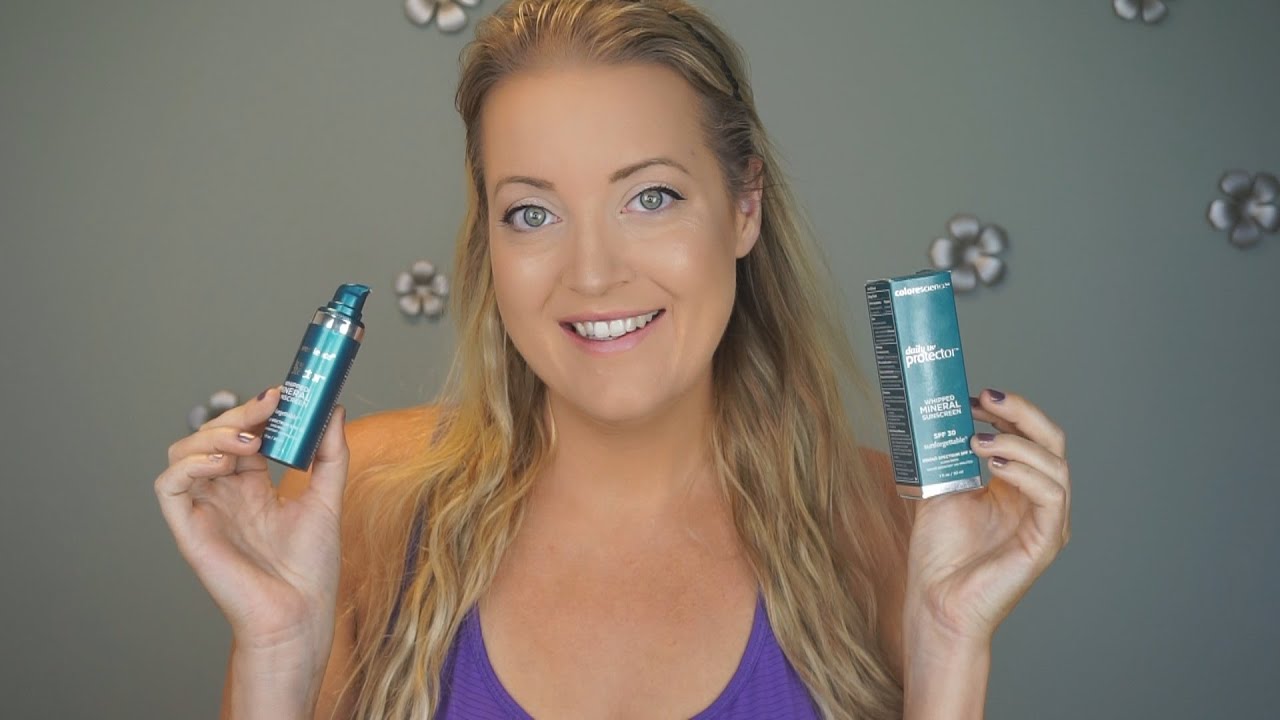 Complete Your Routine
0
Available in 4 shades
$69.00
FAIR
Usually burns, Tans minimally
MEDIUM
Sometimes burns, Tans uniformly
TAN
Rarely burns, Always tans well
DEEP
Never burns, Tans very easily
0
0
0
0
Available in 4 shades
$74.00
Light
Usually burns, Tans minimally
Medium
Sometimes burns, Tans uniformly
Tan
Rarely burns, Always tans well
Deep
Never burns, Tans very easily
0
0
0
0
Reviews Acceptance Policy
YOUR OPINION IS IMPORTANT TO US AND TO COLORESCIENCE USERS.
We want customers to get the information they need to make smart buying choices, and we'd love to have your help doing that. As a Colorescience customer, you can submit written reviews. We encourage you to share your opinions, both favorable and unfavorable.
We do not remove reviews because they are critical. However, we do ask that you follow our reviews guidelines below. Reviews not meeting these guidelines may not be approved.
WE MAY EDIT YOUR REVIEW
We may edit reviews for spelling, grammar, or content, while doing our best to maintain the intent of the author. Our content edits are intended to remove claims that may be barred under federal regulations and to clarify inaccuracies (for example, mentioning an incorrect ingredient). We will not change the star rating on reviews.
WHAT'S NOT ALLOWED
While we appreciate your time and comments, we limit customer participation to one review per product and reserve the right to remove reviews that include any of the following:
Reviews by customers who have not purchased from Colorescience.com and/or who have not used the product.
Feedback about the safety of ingredients. (We only use ingredients that we believe to be safe.)
Content that is excessively unclear or obviously inaccurate.
Obscene or distasteful content
Profanity or spiteful remarks
Feedback on your ordering/shipment experience. (Your review should be focused on the product itself.)
Details about availability or alternative ordering and shipping information
If you have safety concerns about the product you are reviewing please discontinue use, talk to your physician, and contact us directly. Make sure to include all information about the details of your use of the product.
If you have a questions or concerns about this reviews policy, please contact us.