For all skin types
Sunforgettable® Setting Mist
This nourishing mist contains antioxidant vitamin E to revive skin and fight the effects of free radical damage. The perfect partner to Sunforgettable mineral sunscreens, it helps soothe and rehydrate all skin types before, during and after sun exposure.
Suitable for all skin types
Revives & hydrates skin before, during & after sun exposure
Soothes and calms skin
Activates vibrancy and luminosity in our makeup
Keeps makeup in place all day
Vitamin E -Powerful antioxidant that helps to guard against free radical damage, calms and soothes skin
Vanilla & Sandalwood -Helps to soothe skin
Shake well. Hold six to nine inches away from your face and spritz lightly in circular motions, keeping your eyes closed.
Use as often as desired.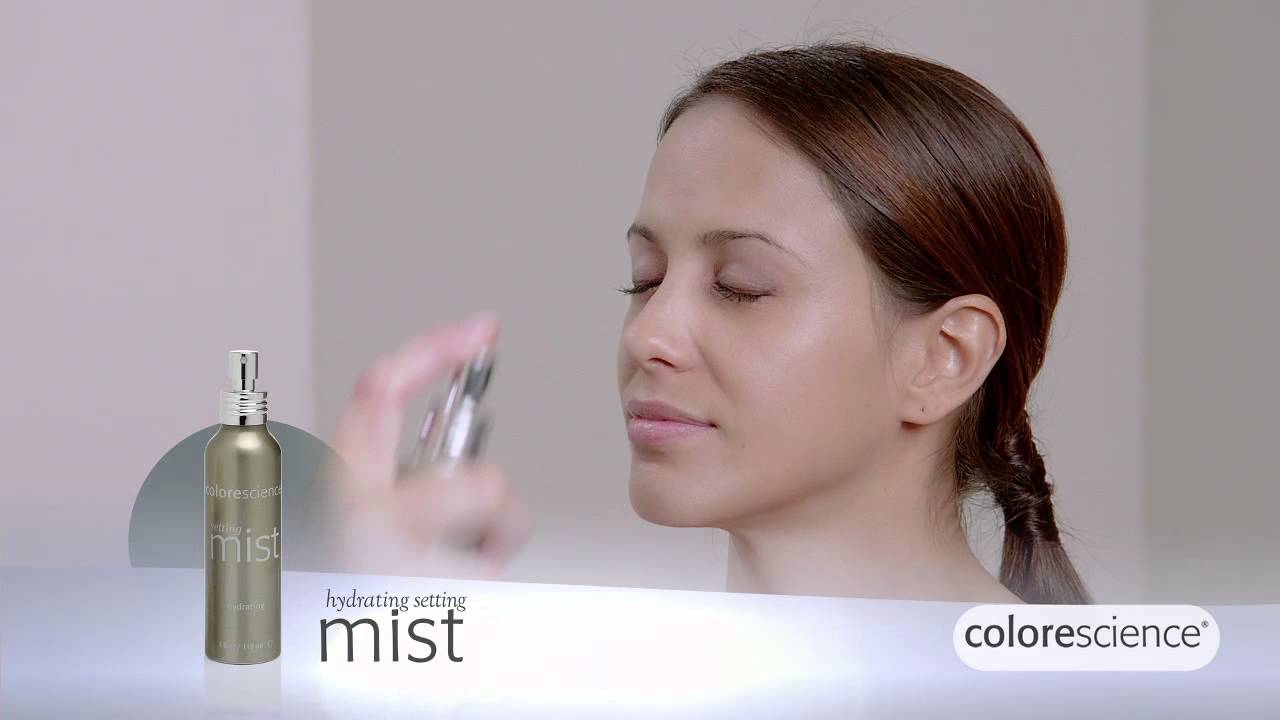 Customer Reviews
So refreshing

Just a spritz in the morning keeps my skin looking radiant and at the end of the work day another spritz brings back the radiance.

Light and Refreshing

It has a nice scent and feels refreshing. Love using the product. Only problem I have is sprayer clogs after a few use.

Love this product.

The setting mist works great. The spray pump does not work well. It clogged after only a few uses and the setting mist had to be decanted into another spray bottle.

Natural

I didn't realize how much a setting spray could help your makeup last until I tried this. Great smell, feels clean. Love it.

Okay.

I had the spray put on my face to try at the dermatologists office. I do not like it. To me it felt like hairspray on my face. I had to wash it off when I got home. I love all the other products I have purchased and definitely will never go back to the over the counter junk! This one I will pass on.

Mary

This product works well. I can set my makeup at 5:30 a.m. and it last all day.

Nearly perfect

The only reason I could not give 5 stars is because of the sprayer. I cloggs right away, so you will have to buy a plastic spray bottle from Sallys and transfer it over.

Great hydration

I love this to refresh makeup or just to give a boost of hydration in dryer climates. Pump is the only problem. It does clog

Great hydration. Pump Clogs

I love this mist even more than the other setting mists. The only negative is that it's thicker and winds up clogging the sprayer. I transferred the liquid to a different spray vial with larger opening and it works great again.

Great Spray

I received this spray as a "Gift with Purchase" a full size product, which is was an awesome bonus. I work 12-hr shifts, as a nurse, and at times look in the mirrow and need something, but don't know what. I tried this spray, and its exactly what I needed. It ads moisture and locks in whatever makeup you have. Great Product. I want to purchase the claifying setting spray next.

Nice concept but....

I've purchased this product twice. Both times, the nozzle got clogged and started "spitting" and not putting out a fine mist. I recently purchased the Hydrating Mist. After a couple of months, it is still putting out a fine mist. Bummer is it doesn't have the same formula. Just know you'll have to unclog this sprayer from time to time.

Kristin F.

The Colorescience line of products is fabulous, and true to form, the setting mist is a perfect finish over the sunforgettable sunscreen. The mist sets the powder nicely as well as refreshes the complexion during the day. Another top product, but the spray valve at the top is not optimum as it doesn't always return to the position it needs to be in to emit the spray.

Nice spray but...

my sprayer sticks. It has a lovely fragrance, but for the price, I will probably not repurchase.

Refreshing

Easy to incorporate into your daily routine. It is a light mist with a spa-like scent.

Go to spray

This is my go-to-spray when I'm out on a bike ride! It makes my skin feel calm and refreshed. It has a good smell, too!

Great setting mist

Feels great and sets my sunscreen !

Setting Mist

Just tried the setting mist for the 1st time. I am in my 50's and live in Arizona so always looking for lightweight and moisturizing skin care. I misted about 4 pumps on my face and instantly feel the soothing moisture. Very light feel, does not feel oily or tacky. This will be a great addition to my Colorescience mineral foundation or by itself to give my skin a refreshing feel. I would highly recommend and will buy again.

I am addicted

I received a sample with my last order from colorescience and will not be without this setting mist!

After Every Application

This setting spray is super moisturizing! I love the sweet smell and the refreshing spritz after my makeup routine is lovely!

Love how it makes my skin feel!

I use the Clarifying mist and foundation powder brush on a daily basis along with Even Up and Skin Calming Primers but when I use my Sunscreen SPF50 brush, I ALWAYS layer this on top and this setting mist is by far the best with that product. I feel this mist helps with the luminosity of the makeup, even more so than the others. When ever I feel I need a little boost of hydration on my skin this is the perfect thing! LOVE!

Great stuff

Carry the powdered sunscreen in my purse. I love it.

pump

The most amazing formula in the world but half way through the bottle the spray no longer works even after rincing the top. I have to punch a hole in the bottle and pour out the rest of the formula into a spray bottle. But, what's in the bottle is worth the hassle. Love this mist!